Our Vision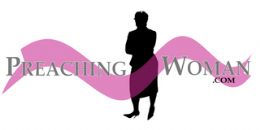 The vision of PreachingWoman.com™ is to help preaching women all over the world come together online and in person at our events, to accept, share, and offer wisdom to each other concerning: Ministering the Word of God, operating in the gifts of the Spirit, and demonstrating proper protocol upon the ministry platform. As God is calling more preaching women to the forefront, we desire to challenge ministering women in the body of Christ to operate in excellence.
We aspire to create a network of preaching women who: Embrace, love, affirm, assist, and inspire one another to be all that God has called them to be.
Ultimately, PreachingWoman.com envisions helping preaching women all over the world advance the Kingdom of God through soul winning, church and community cohesion, and living a happy, relaxed and well-balanced life in Jesus Christ.
We espouse the following foundational principles:
Prayer, fasting, supplication and a right-standing relationship with God through the Lord Jesus Christ.
Daily studying and reading of the Word of God.
Faithful expectancy and acknowledgement of His presence and His voice.
Living a life of love and faith, while fruit and gifts develop together.
Presenting our bodies as living sacrifices, holy and acceptable, fit for the Master's use.
Seeking total healing and wholeness from sickness, curses, and failed relationships.