Advertise With Us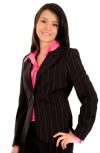 PreachingWoman.com is a dynamic online community that provides a reputable Internet destination where women can find information, inspiration and encouragement! Whether your purpose is branding, generating leads or product awareness, this environment coupled with the neat and organized layout of PreachingWoman.com, allows your message to stand out and resonate with our target audience of highly focused women and ministries. Purchase advertising today and begin drawing people to your website, business, or ministry. DOWNLOAD RATE CARD!
Code of Ethics
PreachingWoman.com strives to be a leading authority regarding ministry resources for the preaching woman. We stand by Biblical principles and our viewers and partners recognize this. We reserve the right to refuse ad space to any ministry, company, service or product upon editorial review that we feel compromises our mission and vision.
Rates
PreachingWoman.com advertising rates are fixed per-month rates. Price per month goes down if more months are purchased together. Rates are subject to change on a per month basis. Existing purchase rates are not affected by any new rate change for the following months. Please feel free to contact us if you have any questions.
All ad submissions and payments must be in before the 15th of the month in order to be posted in the following month's installment.
Please CLICK HERE to download our rate card or contact us via email at ContactUs@PreachingWoman.com or reach us by phone 1-U-PREACH-364 (1-877-322-4364) for further information.
"Remember, It's Time For the World To Know You!"