Conference and Workshops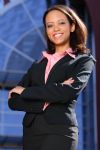 Are you looking for a way to refresh your ministry image, birth new enthusiasm, or motivate your staff and members? If so, look no further than PrachingWoman.com! We provide infomration-rich, practical, and engaging services and workshops that will infuse your ministry with the excitement, motivation, and inspiration they need to attain maximum levels of productivity.
We've listed a few of the For-Fee services and workshops we offer. However, each can be perfectly tailored to fit your needs. If you don't see what you're looking for, contact us today at services@preachingwoman.com and we'll customize a solution just for you as well as discuss our service fees and guidelines.
2013 Preaching Woman Empowerment Conference
Services and Workshops (Available Upon Request)
Ministry Consulting
Powered through our parent company,Break Forth Ministries and Consulting, this consultation session assists ministries in need of reestablishing community presence or just upgrading or designing letterheads, programs, biographies, media kits, or coordination of special events such as conferences, workshops, meetings, etc. We specialize in making sure that "the world knows who you are!"
Public Relations/Media Coaching
Are you looking to learn how to maximize your visibility in the media? Does it seem that your words evade you when on radio, television, or media interviews? Let us help you. Our founder, Nichelle Early, is an experienced Public Relations Specialist and can help you utilize the media to your advantage. Get the edge you and your ministry deserve!
Evangelistic or Revival Ministry
Experience the revolutionary Power of God, as the Holy Spirit ministers grace unto the hearers. God has anointed our founder, Evg. Nichelle Early, for such a time as this to proclaim the good news and joy of the Lord Jesus to all, especially those who are held captive by the spirit of fear, depression, rejection, and sin. Through revelatory power in the Word of God and the ministry of song, watch God set at liberty those that are bound, that they might walk in lives marked by the salvation of Jesus Christ, abundant production, and effective results.
Workshops
The Business of Preaching
Being organized and handling business properly are two key factors in successfully managing, growing, and expanding your ministry. You and/or your staff must be equipped to effectively schedule, secure, and structure each ministry engagement. In this powerful training, we'll show you how to handle engagement invitations from start to finish.
This workshop will help you:
Learn the best methods of responding to ministry invitations.
Discover the key questions to ask before accepting any engagement.
Uncover the secret to smoothly navigating the process of securing honorariums.
Understand and honor the hierarchical structure of soliciting ministries.
Communicate your needs and requirements confidently and effectively.
Much more!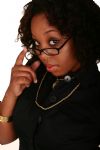 Marketing the Woman Behind the Preaching
Many women shy away from the business side of preaching. After all, it often feels uncomfortable, unnatural, and unfamiliar. But not anymore! Powered through our public relations and marketing division of Break Forth, the parent company of
PreachingWoman.com
, this power-packed consulting session will leave you armed and ready to market "the woman behind the preaching," professionally, comfortably, and effectively. Best of all, we'll show you how to accomplish all of this without ever compromising the integrity of your ministry.
This dynamic session covers the following topics:
Marketing the Real You!

How to customize top notch press kits,
Biographies,
Engagement agreements,
And much more!

Accepting and Preparing for Interviews

How to customize effective press releases.
How to handle press inquiries.
How to conduct research for an interview.
How to address personal questions and ministry questions via print, radio, or internet.

Maintaining Grace and Poise under the Pressure of your Schedule
Much More!
Praise and Worship For the Preaching Woman!
Want to learn more about what it takes to create the right atmosphere for delivery of the preached Word? In this dynamic workshop, "Praise and Worship for the Preaching Woman," we'll show you the powerful biblical principles governing Praise and Worship, and how to best integrate them to enhance the overall presentation of the Word.
In this Workshop we will:
Reveal the importance of proper song selection.
Show you how to choose the right melody at the right time.
Help you avoid the most common mistakes and pitfalls.
Take an in-depth look at how to position yourself to be used as an instrument of worship.
Demonstrate various methods of integrating praise and worship before and during your ministerial rendering.
Music or Choir Workshops
Are you ready to take your music department to another level? If so, this workshop is for your ministry. This workshop emphasizes the importance of spiritual preparation before ministering in song, proper breathing, choosing the appropriate songs for service, leadership and lots more. After the biblical instruction, new songs are taught and prepared to minister in concert on the closing day or night of the workshop. You will immediately see a new fire in the choir!
Youth Leadership Workshops
This super workshop teaches young people how to be effective leaders. It expounds on the role of leadership and how to overcome obstacles that many young people experience. This unique twist to this workshop is that it fuses music, games, and focus groups with spiritual principles that will cause your youth department to go away with a new excitement for Jesus and ministry. Remember, they are the church of TODAY!