About PreachingWoman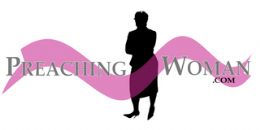 PreachingWoman.com™ is an online community designed specifically for, but not limited to, women in ministry. Founded in 2003 by Evangelist Nichelle L. Early, PreachingWoman.com is a subsidiary of BreakForth Ministries and Consulting, Inc. a 501(c)3 certified non-profit organization.
Unveiled on the World Wide Web, October 1, 2007, PreachingWoman.com™ provides a media platform for preaching women all over the world to come together online to accept, share, and offer wisdom to each other concerning: Ministering the Word of God, demonstrating proper ministry etiquette upon the ministry platform, and providing sermon helps, inspirational articles, health and beauty tips, and other ministry resources. The site also hosts a world-class speaker's bureau advertising the profiles of women in ministry from across the nation and an Online Store to purchase great ministry resources.
As there is a disparity in the number of online outlets specifically catering to Christian women in ministry, as opposed to mainstream secular culture, PreachingWoman.com™ strives to help bridge the gap by spotlighting progressive, successful, "preaching women" who are on the cutting edge of ministry. Profiles and articles of these women can be viewed in the Featured Preaching Woman section of the site.
Amid the innumerable resources available, PreachingWoman.com™ has an exclusive Member's Area loaded with great online tools such as a Message Board, Listen Live Area, Online Bible, Prayer and Praise Board, Live Chat, Online Training, and much more!
The business office of PreachingWoman.com™ is headquartered in the Washington, D.C. Metropolitan area. For more information, please visit our Contact Us page.